Beyond the Touch Screen
Stay PROTECTED, CONNECTED and ENGAGED with LAVA's Simulcharge Tablet Kiosk.
Our all-in-one tablet-based kiosk features a built-in LAVA connectivity adapter and a secure enclosure for Samsung tablets.

SimulCharge
Transforms a tablet into a multi-purpose kiosk with USB enabled peripherals while charging

Battery Modulation
Protects the tablet battery from overcharging to maximize your kiosk operation lifespan

Power over Ethernet and Wired Network
Cost-effective power and reliable network solution through PoE eliminates electrical barriers

2 x USB ports for connecting USB peripherals
Enables configuration with multiple USB peripherals to expand tablet kiosk functionality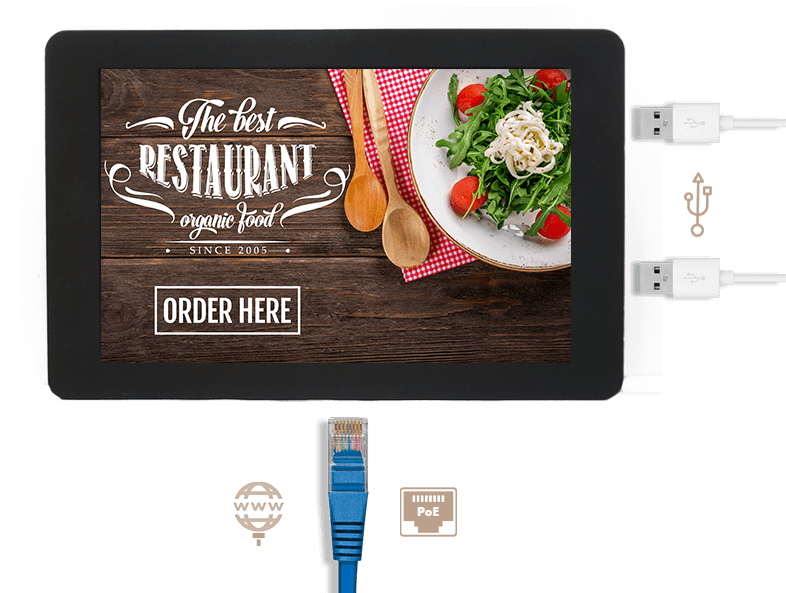 Rely on the Best for Your Kiosk
LAVA, in partnership with Samsung, delivers the most reliable tablet kiosk solution on the market.
Easy deployment, flexible Android mobile application development, and connectivity that will keep your business reliably enagaged with your customers.